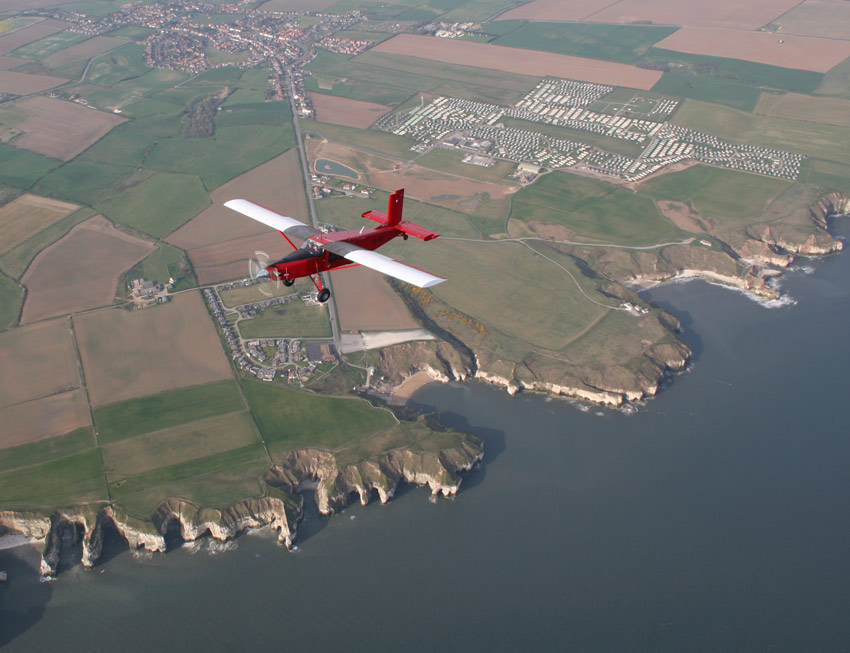 05 May

Dave Pinkney: Celebrating 40 Years as a Jump Pilot

This year the legendary Bridlington based pilot, Dave Pinkney, celebrates 40 years as a solo jump pilot – a milestone anniversary in the skydiving sport.

Dave has spent almost his entire jump piloting career at the Grindale dropzone, which is based at East Leys Farm just North of Bridlington. As the club's Chief Pilot his extensive experience is certainly not wasted.

It was 1976 when Dave made his first solo jump flight, and was only a stones throw from the dropzone where he flies from today. This inaugural flight was made in the classic Cessna 206, an aircraft model which is familiar throughout the majority of his career.

With four decades in the sport he's got endless stories to tell – and plenty of career highlights too. A few to mention include flying with WW2 RAF ace James 'Ginger' Lacey, flying for the British Nationals on his home turf of Bridlington, and even having a cameo roll in Coronation Street where Samantha Failsworth (Tina Hobley) and Des Barnes (Philip Middlemiss) made their first solo skydive!

Dave said "One of the biggest highlights has to be when we dropped the Royal Marines over Scarborough in 1982. The landing point was just in front of The Grand Hotel's entrance, a tiny area which was surrounded by tall buildings. That was a challenge, but certainly wouldn't be allowed these days!

"Jump flying requires hands on flying, and it's this challenge that brought me to the sport. You need to get the right height, right direction and of course the right place whilst constantly adjusting the controls as the skydivers move and exit the aircraft."

Today, Dave spends most of his weekends soaring over the stunning Yorkshire Coast giving skydivers from Skydive GB Parachute Club their adrenaline fix of jumping from 10,000 feet.

Alec Flint, operator of the Skydiving Aircraft Ltd based at the airfield said "We're thrilled that we can celebrate this mammoth achievement with Dave. He has been at the foundation of the Bridlington skydive operations for as long as I can remember and his long-term dedication to jump flying is unrivaled."

The club is set to host a party to celebrate Dave Pinkney's achievement on Saturday 9 April from 7pm, at the clubhouse on East Leys Farm, Grindale. All are welcome.