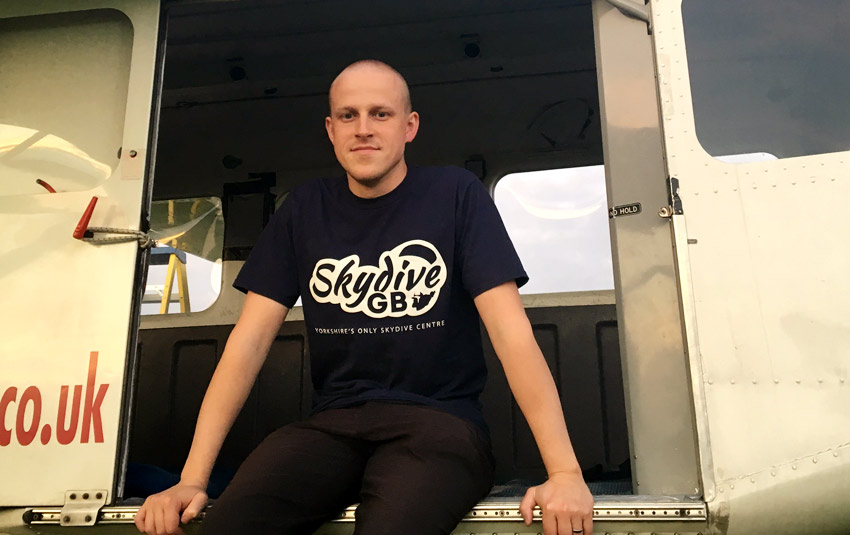 29 Nov

New Marketing & Sales Manager

So we have another new team member announcement for you! OK, so this one is a little later than planned, but nevertheless it's time to welcome David Ruston as the centre's Marketing and Sales Manager.

David came to us back in late 2013 as a very nervous tandem student, raising money for the local charity Ellie's Fund. After completing his first tandem skydive it was clear he had the bug, and we haven't been able to get rid of him since!

The following year he signed up to our learn to skydive programme and slowly but surely worked towards gaining his 'A Licence' and becoming a solo skydiver. Qualifying in 2015, he's now nearing his 'C Licence' with hopes to one day become a camera flyer.

David is no stranger to the workings of Skydive GB. Since completing his training he's been helping out behind the scenes, bringing his photography and digital marketing background to spread the word about our dropzone on the coast.

Now we have him on a much more permanent basis, running our sales office whilst working on his other freelance projects. He's currently in the process of building us a shiny new website as well as working on a handful of other fun projects we've got planned for the future.

If you're thinking of planning a tandem skydive with us, or if you've got any questions about the experience just give him a call on 01262 228 033 or email bookings@skydivegb.com.