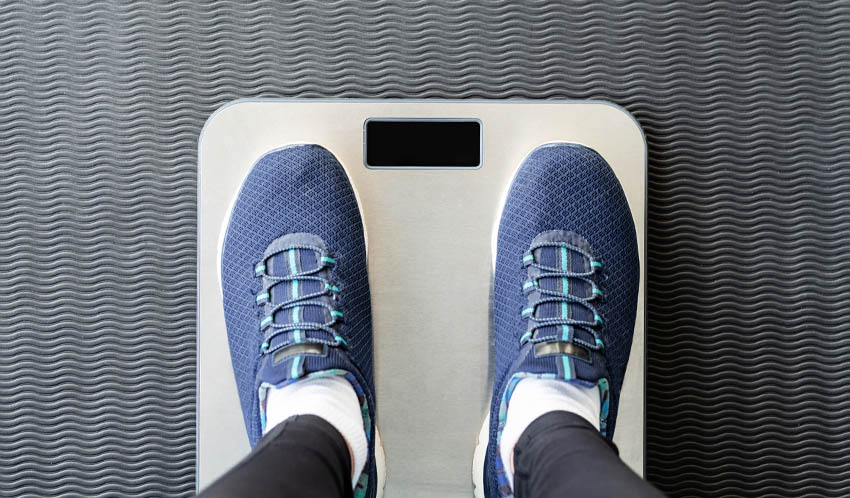 26 Oct

What's the Skydiving Weight Limit?

We'd love for everyone to experience the thrills of skydiving, but the sport does have some restrictions and one of those is, you guessed it – a weight limit.

Our participants often have questions about the skydiving weight limit, such as; why we have weight limits? What are those limits? And is there any possible leeway?
So firstly, why do we have a skydiving weight limit?
We know that people don't always want to talk about weight, but skydiving is one of those activities when weight does matter.
Here at Skydive GB Parachute Club we want our participants to have the best and most unforgettable experience of their lives! But of course we also want you to be safe and this really is the main reason why we have a weight limit in place.
Skydiving weight limits do vary slightly from centre to centre, each centre will usually set their own weight limits after careful risk assessment of the type of jump and the parachuting equipment that they use, as this will also vary.
There are sometimes risks associated with people who have a higher body mass index (BMI). While we don't want to put people off, we feel that it is better to be honest about skydiving and weight.
A jumper's weight and height would ideally need to be in proportion, the reason for this is that we know from statistics that body shape and weight distribution can sometimes increase the risks of injury and of course we want to avoid those added risks wherever possible.
So, what is our weight limit at Skydive GB Parachute Club?
For TANDEM skydiving
Our weight limit is 15 stone (95.25kg). Please remember this is fully clothed and with shoes on, so don't be weighing yourself naked!
For SOLO training
Our weight limit is 14 stone (88.9kg) the reason the weight limit for solo training is lower is simply because the equipment used is different. Once the first solo jump is out of the way then we do have much more leeway here.
Skydivers will be weighed on the day of their jump as part of our procedures. This will take place at reception, as part of your check-in.
And finally the burning question some participants have for us…
Is there any flexibility with our weight limit for TANDEM skydiving?
We understand that sometimes people may be over 15 stone but still very much in proportion with their weight and height and are physically fit.
On occasion there may be a small amount of elbowroom (up to 100kg maximum), but only if the participants has been assessed in person by one of our friendly and professional instructors.
We wouldn't always be able to answer this question over the phone or via email as the instructor themselves would need to access the risks.
If you are unsure if your weight would increase your risk or you are over the weight limit it is always worth ringing us to arrange a time to come down in person to speak to one of our friendly team of instructors before booking your skydive to see what they suggest.
Unfortunately, due to safety reasons there are no guarantees that you will be able to skydive if you are over the weight limit, but if we can get you in the sky safely then we will.
Let's jump!
If you're happy with this and the other restrictions, let's get you booked in! Or maybe, a gift voucher for a loved one?